Spend Less

on Comics

You'll receive insider info that puts you ahead of the competition. Purchase comic books before they rise in value, so you don't have to pay higher prices later.

Start Saving with our Free App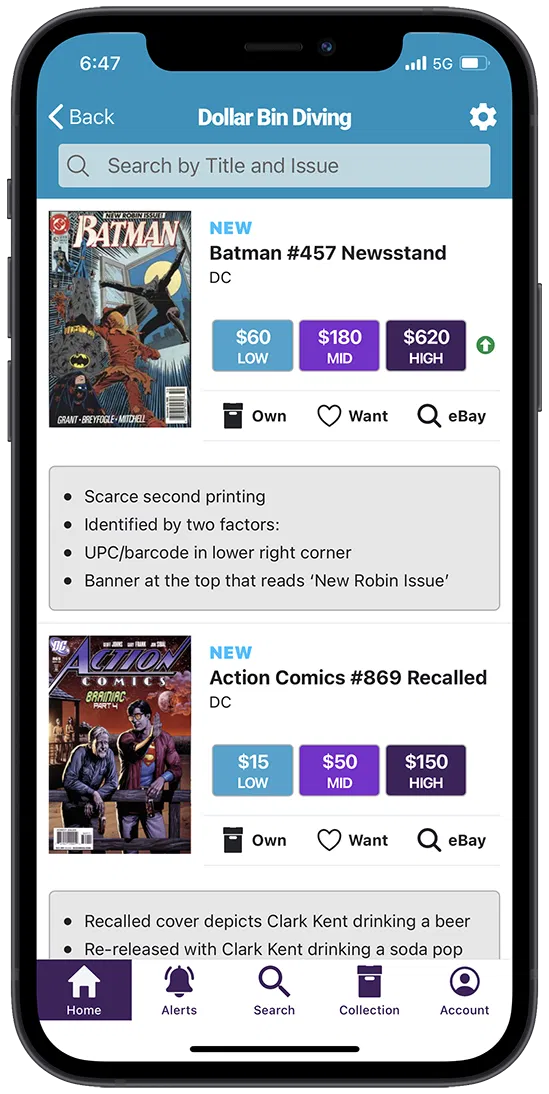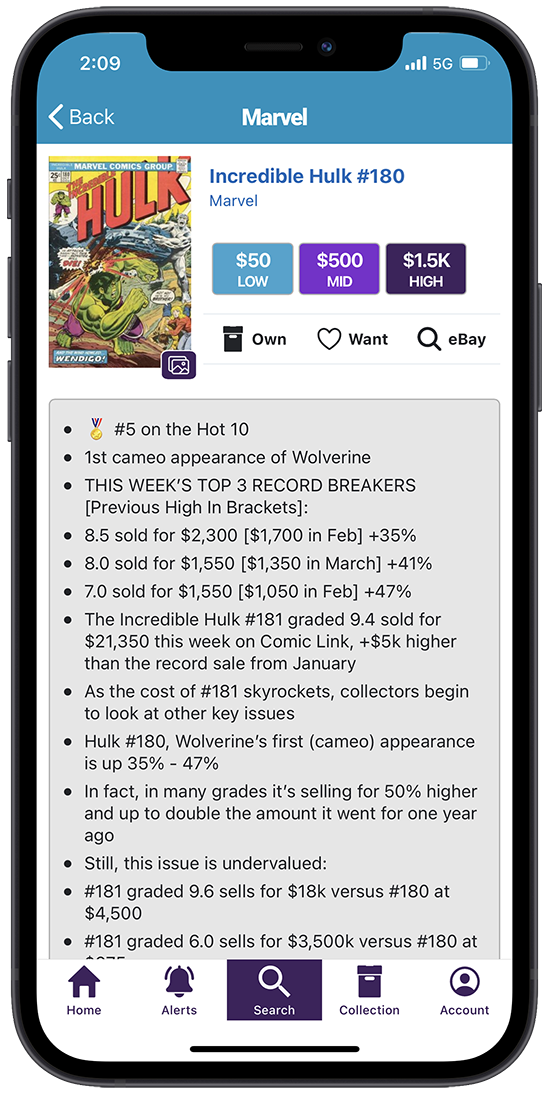 GET THE
BEST OF KEY COLLECTOR COMICS

AT YOUR

FINGERTIPS

Get news & prices on the go. Go dollar bin diving at your local comic store. Get Key Issue Alerts directly to your device. The app is a faster and better way to access all the functionality of Key Collector Comics – anytime, anywhere.

Get more with our free app
SUBSCRIBERS

FIND

SMART INVESTMENTS

&

HIDDEN GEMS

Subscribers get access to more than 20 additional categories featuring trends and expert analysis for the most note-worthy comics. Now you don't have to be an experienced collector to find profitable comics. We do the research so you don't have to.

Use PROMO CODE: 1STAPPEARANCE to unlock a FREE week of Key Collector Comics subscriber status. Start free now! No CC Required!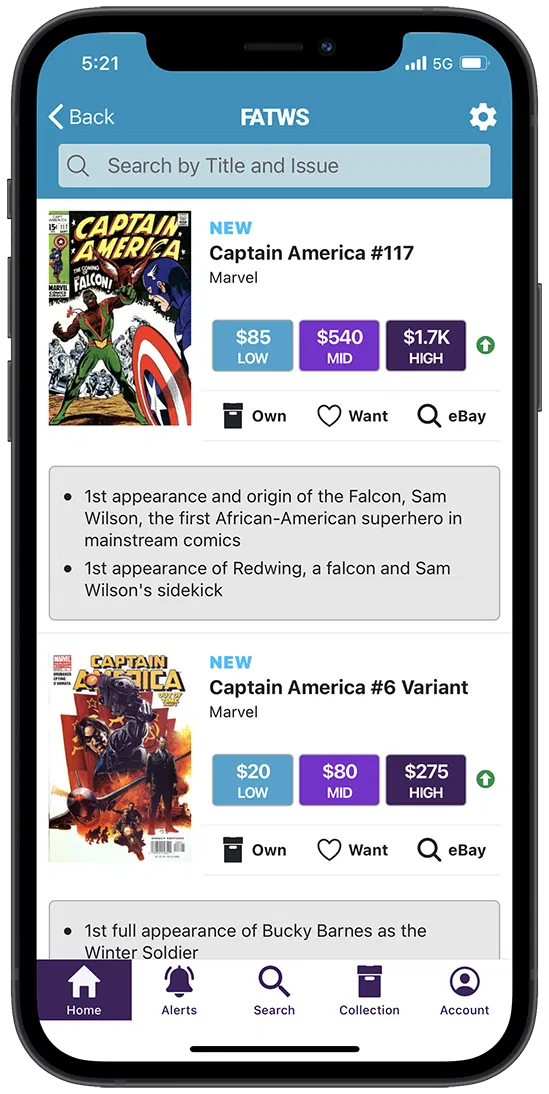 RAVE REVIEWS

FROM THE

COMIC COMMUNITY
This App Stands Alone I can sit here and say a lot about KCC but here's what you need to know. It's a database for strictly keys. We've all gone through books and wondered if what you have is a key or not. Well now you don't have to search ebay. Search character, title or era. Even variants if you want. You can subscribe and get key alerts and other access to information to help you pick low hanging fruit. There's nothing out there like this. I personally don't want you to download it because more keys for me. But fine...go on and get it.
Best Comic Collector App Ever! Nuff said! Out of all the comic book apps I've tried on the market Key Collector is by far the best. This app has single handily rekindled my love for back issues. I'm constantly hitting up shops to dig thru their long box's looking for gems with the help of This app. Plus they keep you up on possible trends in collecting, which can be very valuable when you make your pull list selections. Fantastic app. Download it now and get back to collecting with the Key Collector Edge!
My Go to Source for Comic Pricing I have had lists and post it notes in the past to remind to pick up new issues and back issues. Never again, I can go into any comic book store armed with this app and know I'm getting the best deal and the key issues that may go up in price. I have a separate short box labeled Key Issues. Plus I have purchased comics from this app. I'm not a subscriber but will be shortly. All the functions I'm using are free. Never go anywhere without this app.
GET
FREE ACCESS
TO THE LATEST COMIC BOOK NEWS, ANALYSIS AND TRENDS STRAIGHT TO YOUR INBOX
No spam, just expert insight and info about giveaways and other promotions.